Wondering if anyone has ever experienced something similar.
Ripley, (who turns one today!), has slowly developed over the past month or two, a few spots along her back where it seems almost as if the fur is thicker or longer. I've checked the skin underneath and it looks very healthy and clean, and it's definitely not missing fur there.
There are two spots up by her shoulders, one much bigger than the other, then one along her spine near her rump, and one on her left haunch (the largest).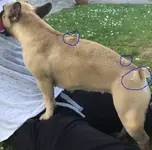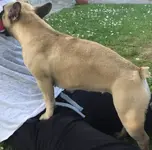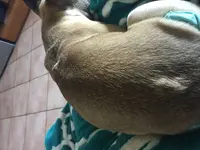 The hair is not falling out, it started with the first one by the shoulders and then the others started to appear. The three along her spine look kinda like cowlicks but the one on her haunch has a strange shape.
Just wondering if I should be concerned. It is a little strange looking but whatever, we love our girl!